IMAGO VANCOUVER INVITES YOU TO EXPERIENCE THE INTIMATE ADVENTURE OF A LIFETIME.
This 20 hour Imago workshop, developed by Harville Hendrix (Oprah's favourite therapist), has been offered worldwide to over 100,000 people. It is open to all couples of all sexual orientations, whether you are in a solid relationship, navigating a shaky one or in distress.
Workshops are designed for maximum privacy for you and your partner. It is not group therapy or group sharing.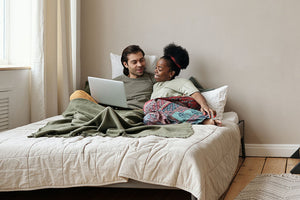 Learn
Learn practical tools for effectively resolving conflict
Transform
Transform daily squabbles into an opportunity for growth and change
Revitalize
Revitalize and enrich your most important relationship
Getting the Love You Want
This 20-hour Imago workshop, based on the work of Harville Hendrix, helps couples to listen and to be heard, to become conscious of the dynamics that drive their relationship.

Couples will learn practical skills to change self-defeating behaviours and learn to focus their energy on meeting their partner's needs while honouring their own.
Couples will leave the series of class more connected to each other, more able to replace conflict and animosity with compassion, respect and a deeper love for one another. 

November 17 - 19, 2023
5085 North Fraser Way, Burnaby (Dorigo Systems)
Fee: $850 plus GST per couple
Find out more
Deepen your connection
Come join us to experience the Imago Relationship process which helps couples deepen their connection to each other and transform their relationship to a passionate partnership.
Falling in love is magical; maintaining those good feelings can be a challenge.
We love feeling the emotional spark, sexual chemistry, desire and romance that falling in love brings. Over time, that initial feeling fades, leaving us feeling disillusioned and longing for more connection with our partner. For most of us, we don't understand why this has happened and blame ourselves, our partners or our relationships.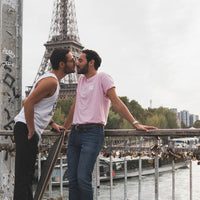 Find your way back to passion
Few of us know how to find our way back to the passion we once had. Some give up on their relationship and others just resign themselves to it. Don't do either! Instead come find out about Imago and the possibilities it offers for a new way to love.
In the Imago process there is no blame, shame or criticism. Instead, it offers a theoretical perspective on the common issues couples experience plus a set of practical skills that teaches couples how to deeply listen and be heard in an emotionally safe environment. It encourages connection and trust, which is the foundation of a passionate relationship.
Come join us for an evening discussion that will be entertaining and insightful. Discover how to have the relationship of your dreams with your partner!
Hear from previous workshop attendees

"Maureen and Tamara played a key role in saving my relationship. I could not imagine where I would be without their compassion and energy for sharing the Imago vision."

"This workshop is worth every single penny! It helped me to understand so much more about my partner and about myself. I've never felt so close to my partner and have never felt so hopeful."

"An incredible useful workshop whether you've been together 11 months or 24 years – the communication tools are fantastic."
Intimate Relationships: Your Pandemic Survival Guide w/ Tamara
Alanis Morissette and Oprah talk about Imago Couples Therapy
Talk about your brand
Use this text to share information about your brand with your customers. Describe a product, share announcements, or welcome customers to your store.
Maya Kolman - Surrender to Love from Conversations That Matter on Vimeo.